Ana !? Who the fu*k is ANA?!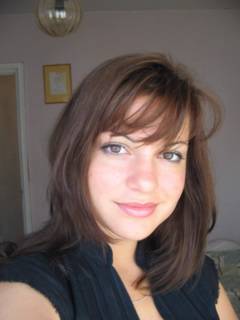 As I said in the last post 'the credits for almost all these pictures from Vama Veche go to ... Ana Mary'.
Thanks ANA!

I am sure that many of you haven't met Ana yet. (Not everybody's perfect!)
So here's a picture of the photo model who can perform her magic both in front of or behind the camera... ;-)
If you liked her pictures from Vama Veche, here's a picture with the woman who always looks good on camera! (If her 'secret' is her smile or her eyes I will never know for sure)
But...she can capture on camera magic little moments and she can even make you look good on camera - either she is making them or she is next to you in the pictures.

Don' Franco Castelonezze (AKA Castelano)


P.S. You can double click on any picture to increase it's size/for the larger version/to see it bigger and better ;-)